BARB Test: The British Army Preparation Guide
The BARB test is the first step to becoming a soldier in the British Army, and it will determine which army roles you can apply for.
Keep reading to learn what's involved and how to prepare for BARB test success.
In this free BARB test guide we will show you:
5 must-know question types to prepare for
Essential BARB test practice questions and examples
3 expert tips to help you get the score you want
You can find some of the best tailored BARB practice tests here.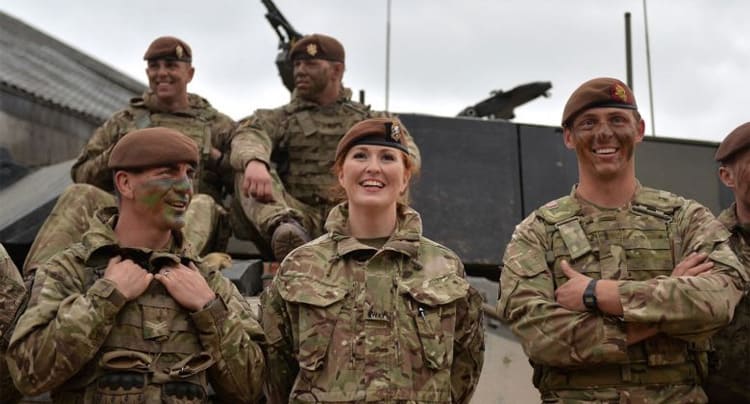 What is the BARB test?
The BARB (British Army Recruit Battery) test is the entrance test you'll need to take before you can serve as a soldier in the British Army.
It assesses how quickly and accurately you can process information and solve problems.
Your BARB test score will determine which army roles are available to you – the higher you score, the more roles you can choose from.
The test is held early in the army recruitment process as part of a two-day assessment event. Visit the British Army website for more details about the steps you'll need to take leading up to and following your BARB test.
Note: As of 2018, the BARB test is more commonly known as the Army Cognitive Test (ACT) or the Army Ability Tests.
What to expect when taking the army BARB test
The BARB test is computer-based and goes for 30 minutes. It is one of the first things you'll do during the two-day assessment event, which is held at your nearest Army Assessment Centre.
There are five sections to the test:
Reasoning (12 questions)
Measures your critical and logical thinking ability.
Check out our logical reasoning test guide to learn more about this assessment type and how to pass it.
Letter Checking (16 questions)
Measures your perceptual speed.
You'll see four pairs of letters, in a mix of lower and upper case. You must identify how many of the pairs contain the same letter.
Number Distance (20 questions)
Measures your ability to work with simple numbers, quickly and accurately.
You'll see combinations of three different numbers. You must identify the lowest and highest number in the combination, and which of them is the furthest away from the middle number.
Odd One Out (20 questions)
Measures your ability to analyse information and draw conclusions.
You'll see three different words, and you must identify which word is the odd one out.
Symbol Rotation (12 questions)
Measures your ability to mentally rotate symbols and objects.
This is the most difficult section of the test for many army recruits. Our spatial reasoning test guide has more information about this essential skill and how you can improve it.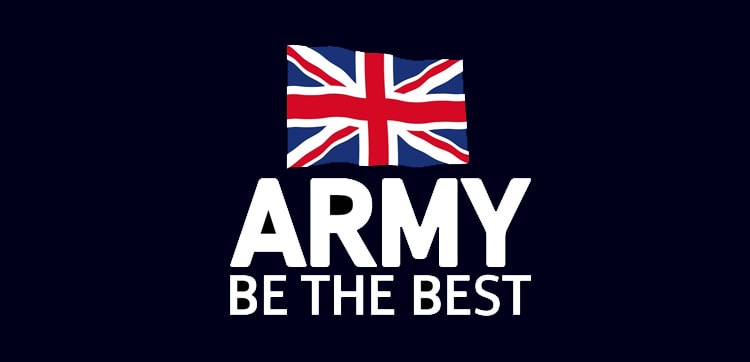 BARB test example questions
Let's take a look at some examples of BARB test questions from JobTestPrep.
First up, a Reasoning question:

The question (orange box) will disappear shortly after it appears, so you'll need to remember it in order to choose the correct answer (one of the green boxes).
And here's an example of a Symbol Rotation question: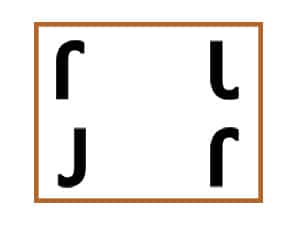 How many of these two pairs (columns) contain the same shape?
Make sure to look for shapes that have been rotated (like the first pair), not shapes that have been mirrored / flipped (like the second pair). This is a common trick!
We also recommend these army cognitive practice tests.
Required BARB test scores for army jobs
So, what is the BARB test out of, and what score do you actually need?
The highest score you can get on the BARB test is 60, which is the maximum score required for any army role.
 You need a score of at least 26 to pass, which is the minimum score required for any army role.
Aim to get the highest score possible, and you'll get a larger range of jobs to choose from. The lower your score, the fewer jobs will be available to you.
Important Note: You only get one chance at the army BARB test. If you fail, or don't get the score you want, you can't take the test again. (So don't take it lightly!)
The tests – Assessment Centre – Army Jobs
Watch this quick video to find out more about the tests you will be taking at the assessment centre. Be sure to make some notes!
How to pass the British Army BARB test: 3 pro tips
#1: Know exactly what you're in for
The BARB test is the most important army aptitude test because it determines which roles you're suitable for.
But there's a lot more involved in your two-day assessment event at the Army Assessment Centre, so you need to make sure you're prepared for each part of it.
Read all the information and paperwork carefully beforehand. Make a note of the day, time and location of your assessment, travel and accommodation arrangements, and the schedule for the two days.
In addition to the BARB test, you'll also:
Take a technical selection test (if you're applying for a technical trade, such as an engineer or ammunition technician)
Undergo a full medical exam
Complete team tasks and exercises
Have a career discussion and receive feedback
You can find more details about the assessment centre event on the British Army website.
#2: Practice, practice, practice
The questions in the BARB test are relatively simple, which makes speed and accuracy extremely important. And the only way to get faster and more accurate is with plenty of practice.
Look for tailored BARB practice tests that cover all five sections and work on them a little bit every day.
The goal is to keep practising until it becomes second nature and you can move through the questions with ease and confidence.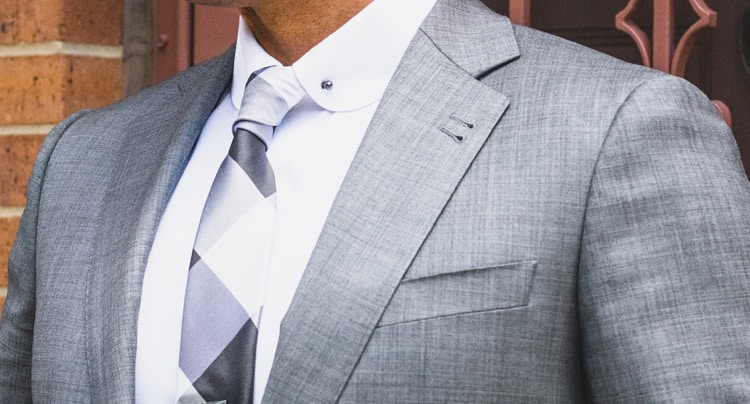 #3: Make a good first impression
It's not only your test scores that determine whether you're accepted into the army – you must also look and act the part.
Make sure you're organised and prepared on assessment day. Arrive at the assessment centre early and with everything you'll need.
If you're unfamiliar with the area, do a practice run on an earlier day so you know where you need to go and how long it'll take.
There's no formal dress code, but we recommend treating your assessment like a job interview and going with neat, business dress to show that you're taking it seriously.
Making a great first impression can go a long way!
Some more guides to help you succeed…