Deloitte Assessment Centre Guide: What to Expect and How to Pass
If you've made it to the Deloitte assessment centre stage, congratulations! You're in the top 10% of candidates and are well on your way to a fulfilling career at Deloitte.
But first, you need to pass the assessment day.
In this free Deloitte assessment centre guide we will show you:
 All the tests and exercises you'll take on the day
2 must-know example questions that you can expect
4 insider tips to help you prepare for the Deloitte assessment centre and pass on your first attempt
 You can find some of the best tailored Deloitte practice tests and exercises here.
Deloitte and the recruitment process
Deloitte is one of the largest accounting and professional services providers in the world.
The company employs over 16,000 people in the UK alone, including more than 1,000 graduates through its various student and graduate programs.
There are many career opportunities at Deloitte, but the recruitment process is also lengthy and rigorous to help find the very best candidates.
There are four main stages in the Deloitte recruitment process:
Online Application
First, you'll need to register with Deloitte and submit an online application form. It will ask you to enter your personal details and answer some basic competency questions, such as why you want to work for Deloitte and why you're applying for this particular role.
Online Psychometric Tests
If your application is successful, you'll be invited to take a number of psychometric tests: a numerical reasoning test, a verbal reasoning test and a situational judgement test. Click on the links to find out more about each type of test!
Assessment Centre
If you pass all the psychometric tests, you'll be invited to attend a Deloitte assessment centre event. We'll cover more about this stage of the process in the rest of this article.
Final Interview
If you successfully pass the assessment centre event, you'll move on to the final stage interview with a senior staff member. Impress at the interview to secure your dream job at Deloitte!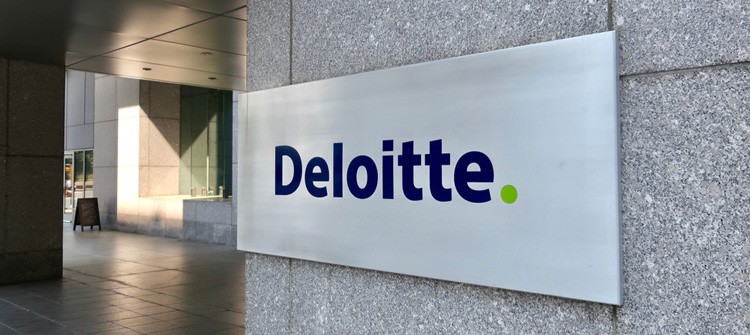 What to expect at the Deloitte assessment centre
The Deloitte assessment centre is a half or full-day event where you'll complete several different exercises and activities (depending on the role you applied for).
You'll be told beforehand which exercises you'll be completing on the day.
The exercises are designed to assess your communication, comprehension, teamwork, leadership and business writing skills.
Your Deloitte assessment day can include some or all of the following activities:
You'll have various sources of information to read, evaluate and explain. You must show that you can extract the most important points, present your ideas clearly, and write appropriately for a business audience.
You'll be given a topic to discuss with a small group. The goal is to contribute and stand out, without dominating. You must show that you can listen to others as well as influence them.
You must prepare a presentation based on a case study you're given on the day. You'll need to show that you've thought about the topic and can answer any questions that are asked.
Finally, you'll interview with a member of the HR team. They'll want to know about your past experiences, values and what you can bring to Deloitte.
Make sure to check out our in-depth interview preparation guide to help you get in the right headspace and make a great impression!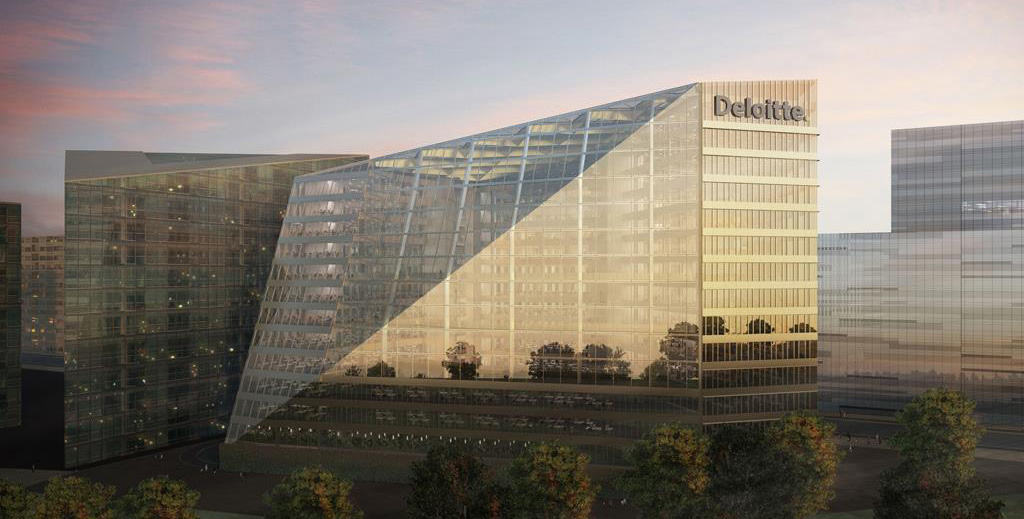 Deloitte assessment centre example questions
To give you a better idea of what to expect, let's take a closer look at some example exercises from a Deloitte assessment day.
Group exercise example
In the group exercise, you'll get a scenario or brief, similar to this example from AssessmentDay:
Each person in the group will also have an individual brief for a case they must put forward as the best solution.
Presentation/case study exercise example
This time you'll get a scenario like this one:
And some questions to help guide your presentation, such as:
What are the advantages of using a third party vendor to manage the kiosk versus managing it in-house?
You can find more case study exercise examples and practice questions here on the Deloitte website.
Deloitte assessment centre preparation video
Take a look at this advice from Deloitte Careers UK in the first video of their series…

You can find the rest of the video series here.
4 pro tips to pass the tests (the first time!)
#1: Be sure of the details
You'll want to know exactly what you're doing on your Deloitte assessment day, as well as where you have to be and when.
Make sure you understand all the information you're given, and don't be afraid to ask if you're not clear on anything.
You should have a date, time and location for the assessment centre, as well as a schedule of exercises for the day.
Bonus: Do a practice run to the assessment centre on an earlier day, at a similar time. Be clear on where the venue is and how long it takes to get there so you can arrive on the day with time to spare.
#2: Prepare for each exercise individually
All the tests and exercises at the Deloitte assessment centre are equally important, so it's essential that you set time to practise for each one you'll be completing.
The more you prepare, the more confident you'll be. You'll be able to better anticipate questions and scenarios, and know exactly how to respond.
Check out our recommended Deloitte practice tests here.
#3: Do some extra research
You probably already researched Deloitte before you applied, but it's worth doing some more digging before the assessment day and interview.
Make sure you've browsed the whole website and are clear on the industries and roles at Deloitte, as well as the work they do for their clients.
Bonus: Get extra insights into what to expect on your assessment day by talking to people who work (or have previously worked) at Deloitte. Use LinkedIn to find employees in a role you're interested in and send them a short, friendly message.
#4: Dress smartly
First impressions matter – and you can make a great one by dressing in smart, business clothing for the Deloitte assessment centre.
This shows you're a professional and that you're taking the role seriously.
Iron your outfit and polish your shoes, and make sure your hair and nails are clean and neat. Keep makeup and jewellery to a minimum.
Dressing the part will make you feel the part, which will also give you a nice little confidence boost.
And finally: Relax, be yourself and give it everything you've got. Good luck!
Some more guides to help you succeed…