E Tray Exercise: Free Preparation Guide 2023
A common assessment centre activity used by many employers as part of their recruitment process, particularly for graduate programmes, is the e tray exercise.
They are a challenging and time-intensive task, so it's crucial that you are thoroughly prepared for your e tray exercise and that you know what to expect.
In this free e tray exercise guide we will show you:
A detailed e tray exercise example (plus where to find more!)
5 key questions to consider as you work through the exercise on the day
4 pro tips to help you pass the e tray exercise with flying colours
 Get our top recommended e tray exercise practice tests here.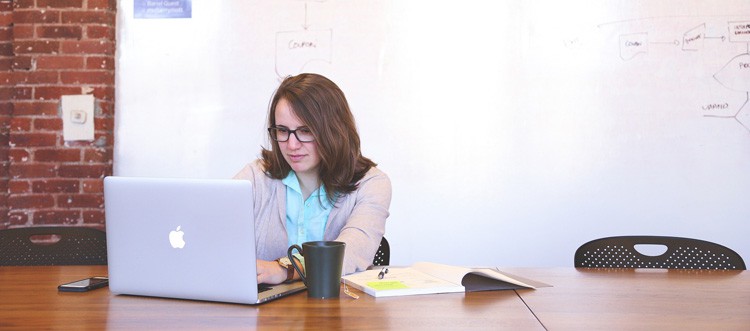 What is an e tray exercise?
E tray exercises are the electronic version of in tray exercises. These are business simulation assessments where you take on the role of a company employee and manage a typical day's workload in the form of emails, reports, memos, meetings requests, articles and so on.
While in tray exercises provide you with hard copies of documents, e tray exercises are completed on a computer with digital copies. The exercise is tailored to the role and company you are applying for and is designed to assess your professional skills in a real work scenario.
Employers will be looking at how you deal with large amounts of information, multiple tasks and time demands, and whether you can prioritise your workload and work through it in an efficient manner.
E tray exercises allow them to evaluate your general work approach and ability to see if you would be a good fit for the role.
What to expect in an e tray exercise
E tray exercises are computer-based assessments that are usually completed at an assessment centre.
They can go for anywhere from 30 minutes to three hours in length depending on the employer, job role, and whether you are required to do any other assessment centre exercises on the day.
You don't need any prior knowledge to complete the e tray exercise and all the information you'll need is provided in the assessment. It will start with a detailed brief and background information to give you context on the work scenario. This will typically include:
Your role and responsibilities
The company's key issues and objectives
A list of the staff members you are responsible for, other relevant colleagues and supporting departments
A summary of third parties and your relationships with them
A business calendar for the next 2-3 months
You will then be given between 12 and 30 e tray items to prioritise and action.
You'll need to read each item and make a decision on how to deal with the issues that arise, whether that's responding to an email, returning a call, scheduling a meeting, or delegating tasks to another colleague.
To action each e tray item, you'll need to do one of the following:
Choose your response from a list of multiple-choice options
Rank a list of responses from 'most effective' to 'least effective'
Create a prioritised to-do list, or
Prepare a written response.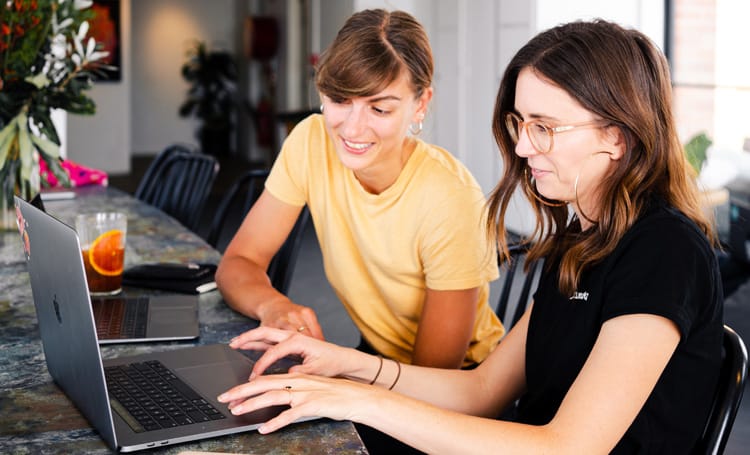 E tray exercise example
Now let's work through a free e tray exercise example from AssessmentDay.
Here is the Background Information for the exercise.
With that information in mind, here is your first e tray item:
How would you respond to this email?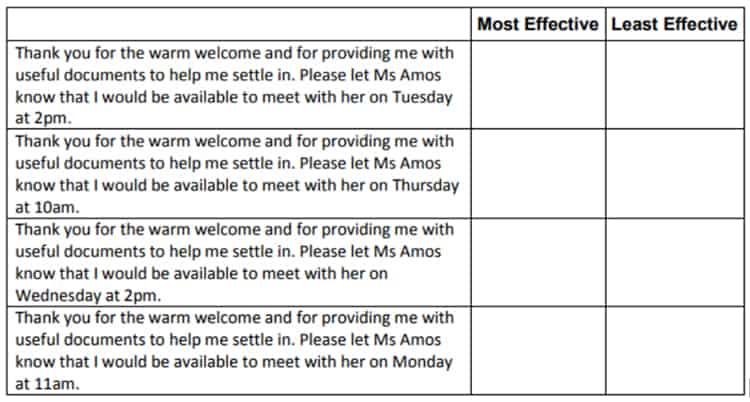 And now for the next item:
What would you decide?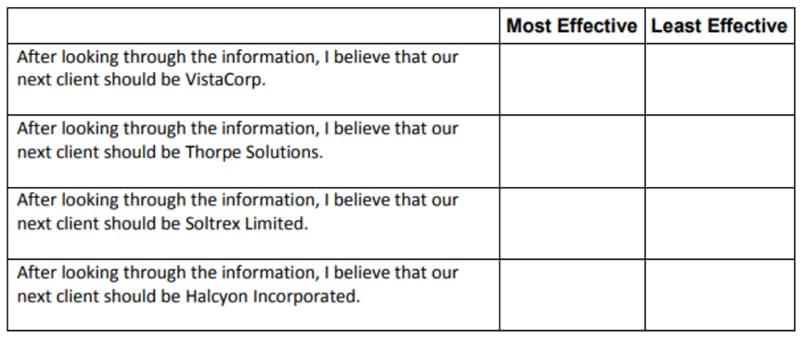 And finally:
How would you respond?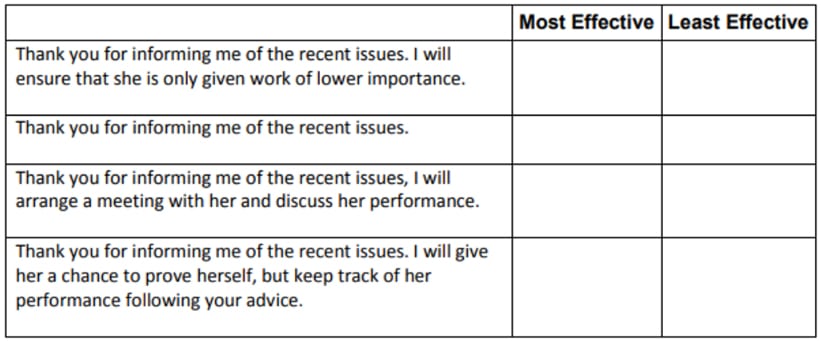 Get plenty more examples and the best e tray exercise practice tests here.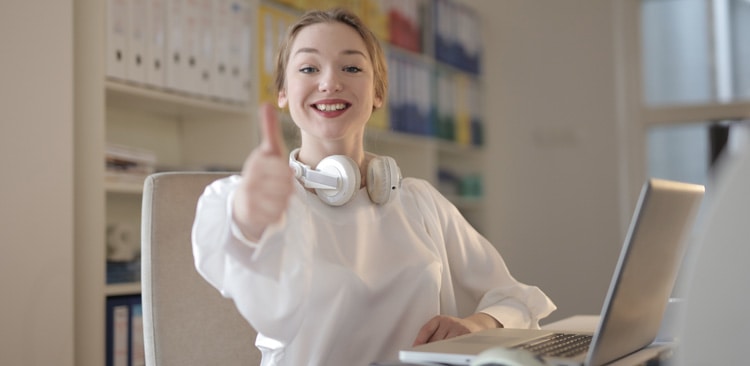 How to pass an e tray exercise: 4 pro tips
#1: Get into the right mindset
E tray exercises can be quite confronting with the amount of information you have to deal with at once, and it can easily become overwhelming if you don't properly prepare yourself beforehand.
Before you start reading or actioning anything, take a minute to get yourself into the right mindset for a person working in this role at this particular company.
What does the employer want to see from the ideal candidate? What key skills and attributes do you need to show? What does the company value? These are all points that you are likely to be assessed on, so keep them at top of mind as you start analysing all the information.
Bonus: If the company has core competencies that it's looking for in candidates, make sure that you study these carefully before the day and think about how you can demonstrate each one in your decision-making and when prioritising tasks.
#2: Learn how to prioritise
Some e tray items will be more urgent and important than others, and you will need to show that you can recognise and prioritise these over the rest as well as deal with them correctly.
For each item, your main options are to either:
Take immediate action (most urgent and important)
Delay it
Delegate it
Drop it (not urgent and not important)
To help you decide and prioritise each item, ask yourself these five key questions:
Does this item require your personal attention, or can it be delegated to another member of staff?
Does this item require immediate attention, or can it be postponed? If it can be postponed, until when?
Does this item concern the entire organisation, another member of the organisation, or is it a personal matter?
What is the deadline for this item, and does it depend on the completion of other tasks?
How important is this item in relation to the others?
Bonus: You may also like to draw a rough Eisenhower Matrix to help you group and classify tasks based on importance as you work through the e tray exercise. It looks like this: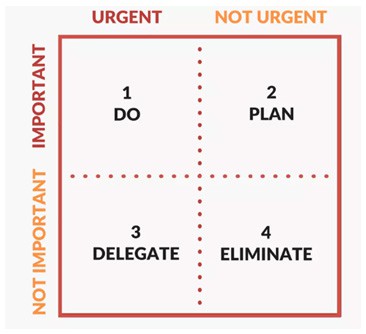 #3: Manage your time
Time management is critical during an e tray exercise. You will have a significant amount of information to sift through in a relatively short amount of time, so you need to ensure that you can deal with every item without getting overwhelmed by trivial details.
Keep track of the time, work swiftly and systematically, but don't rush or panic.
Identify the most important issues that have the biggest impact on the company and spend the majority of your time dealing with those, while the less important issues should be dealt with last.
#4: Practice!
And finally, give yourself the best chance of success by practising multiple e tray exercises before the big day.
This is the only way to truly familiarise yourself with what to expect and how to approach the task. It will also help you improve your organisation and time management skills, boost your confidence, and reduce stress so you can go in feeling calm, focused and ready.
As well as working through the e tray exercise examples above, make sure to also check out our recommended e tray exercise practice tests here. These are tailored, full-length practice tests complete with explanations and based on the actual, up-to-date tests used by a range of employers.
You've got this. Good luck!
Some more guides to help you succeed…