EY Experience Day / Assessment Centre: Preparation Guide 2023
Congratulations on being invited to the EY Experience Day! Also known as the assessment centre, this day-long event is a notoriously challenging part of the EY recruitment process.
But no need to worry! You're about to find out how to prepare for the EY assessment centre and impress recruiters on the day so you get the offer you want.
In this free EY assessment centre guide we will show you:
5 activities you're likely to take part in (plus examples!)
6 key strengths the EY recruiters are looking for
3 expert tips to help you stand out from the other candidates and succeed at your EY Experience Day
Get our top recommended EY practice tests and assessment centre exercises here.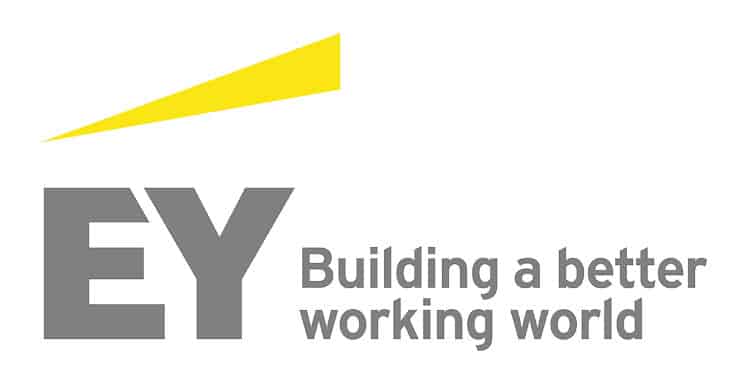 EY and the recruitment process
EY (Ernst & Young) is one of the largest "Big Four" accounting and professional services firms in the world, together with Deloitte, PwC and KPMG.
The company employs more than 17,000 people in the UK alone, including over 900 graduates every year through its various student and graduate programs.
There are many career opportunities for graduates at EY across six different business areas: Actuarial, Assurance, Consulting, Tax, Technology and Transactions.
All graduate programs follow largely the same hiring process, and it is a lengthy and rigorous one in order to find the most talented candidates.
There are six stages in the EY recruitment process:
Registration
First, you must register and create an account with EY. This will allow you to choose which program you want to apply for and your preferred location to work.
Learning About You (Application form)
Then you'll fill out an application form specifically for your chosen graduate program. You will need to provide your personal details, education and work experience.
Learning for the Changing World (Aptitude tests)
Next, you'll complete a number of online tests and case studies to assess your natural strengths. This stage will take about 60 minutes and covers a variety of skills including numerical reasoning, verbal reasoning and situational judgement.
Learning on the Job (Job simulation)
If you pass the aptitude tests, you will then be asked 14 questions based on real work scenarios. These require a combination of written and video-recorded answers and will take about 45 minutes to complete.
Learning in Person (Assessment centre)
If your job simulation is successful, you will be invited to attend an EY Experience Day at an assessment centre near you. We'll cover much more about this stage of the process in the rest of this article.
Final Interview
Finally, you'll interview with a senior representative at EY to discuss your motivations for joining the company. Impress at the interview to secure your dream role at EY!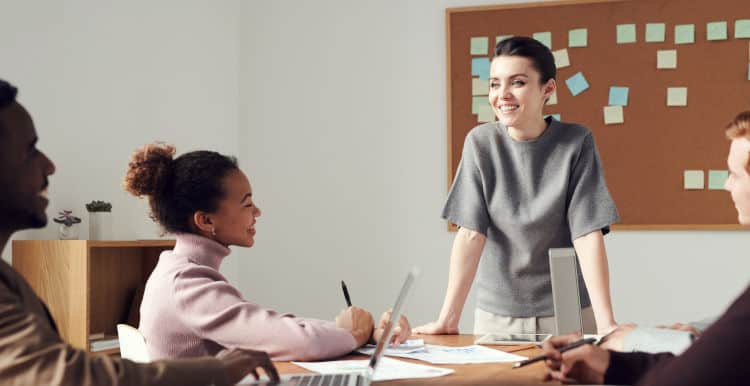 What to expect at the EY Experience Day / assessment centre
The EY assessment centre is an immersive full-day event where you'll complete a range of exercises and activities based on the role you applied for.
This is your chance to demonstrate your strengths and skills in person and in a more competitive setting with other candidates.
The EY Experience Day is made up of five main activities:
You will sit another round of aptitude tests to verify your earlier test results. These are paper-based and typically longer and more difficult than the initial online tests.
Here's an example numerical reasoning test question from JobTestPrep: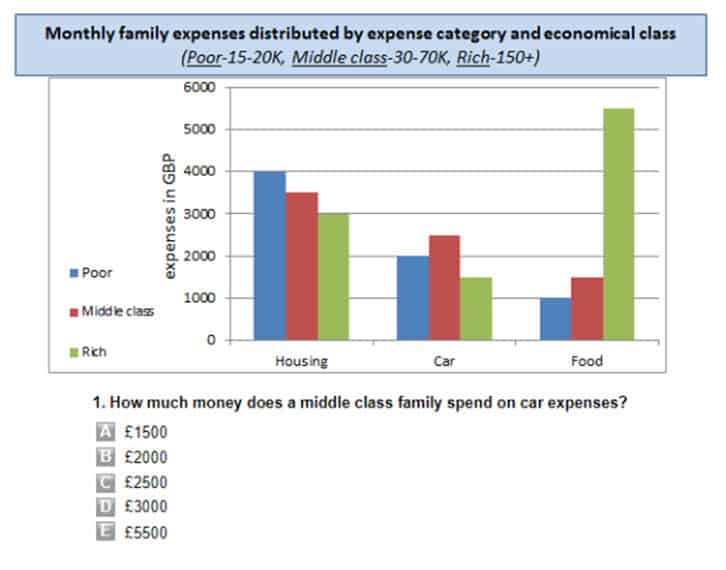 You will be split into small groups of 4-6 and given a broad work-related topic or problem to discuss. You must come to an agreed solution and then present it to your assessor during a question-and-answer session.
An example topic could be something like:
"EY wants to help young people prepare for the world of work. How can the company do this?"
You will receive an information pack on a fictitious company that's facing tough business decisions and has come to EY for advice. You must analyse all the materials, come up with a plan of action, and prepare a written report of your recommendations.
You will be given a number of emails to sort through. You must prioritise them and decide which ones should be actioned first, and justify your choices to your assessor.
The exercise will look something like this:
"You have just returned to work following a two-week holiday. Your colleague who was covering for you during your absence has left eight emails in your inbox marked for your attention. You need to review each item and then provide the following: 
A list of actions which includes your analysis of each of the items
The priority that you would assign to each item
Anyone else who should be involved (colleague, department, third party, other stakeholder, etc.)"
Depending on your job role, this may be an informal discussion with an EY partner or a more formal interview. In both cases, be prepared to discuss your strengths, experience and motivations – and be able to back them up with concrete examples.
Click Here For EY Practice Tests & Assessment Centre Exercises
EY assessment centre – Pass EY assessment day first time
Have a watch of this video from Green Turn on how to pass the assessment centre on your first attempt…
3 pro tips to pass the EY Experience Day / assessment centre
#1: Practice, practice, practice
This is a no-brainer, but practice is truly the only way to feel confident and ready for the EY assessment centre. Spend time practising each individual exercise to give yourself the very best chance of success.
You'll find plenty of free guides on our website to help you prepare for your EY Experience Day, each one packed full of useful tips, practice questions and examples. Make sure you check them out:
You can also find some of the best tailored practice tests here.
#2: Demonstrate the strengths they are looking for
EY recruiters are looking for candidates who can authentically show that they have the following skills and strengths:
Communication – You need strong written and verbal communication skills, and to be able to communicate appropriately for different audiences.
Collaboration – You need to be a team player who works well with others and contributes positively without dominating.
Adaptability – You need to be flexible, highly motivated and able to adapt to new situations quickly and creatively.
Analytical skills – You need to be a good listener who can analyse information, draw conclusions and apply them to your work.
Numerical skills – You need to be able to understand and interpret numerical data to get insights, solve problems and make recommendations.
Market knowledge – You need to have a good understanding of current affairs, global trends and market activity that can affect EY.
Think about how you can demonstrate these strengths on the day with examples from your past experience working or studying.
#3: Don't give up
Finally, remember to stay positive no matter what happens on the day. The EY assessment centre has about a 50% success rate, so you can typically expect that half the candidates will not make it through to the final interview.
If that's you, don't worry! It's not the end of the road for you or your career with EY. You can apply multiple times to as many different roles as you want, but you will need to wait at least six months between each application.
So be positive, do your best and make the most of the experience. Good luck!
Some more guides to help you succeed…