GSK Assessment Centre: Essential Preparation Guide 2023
Congratulations on being invited to attend the GSK assessment centre! Less than 5% of applicants make it to this stage of the recruitment process, so you've already done extremely well to get this far.
Now, it's time to keep going – and we're about to show you how!
In this free GSK assessment centre guide you will learn:
4 types of exercises you'll participate in on the day
4 key values you need to demonstrate to work for GSK
3 pro tips to guide you to GSK assessment centre success
Get our top recommended GSK practice tests and assessment centre exercises here.

GSK and the recruitment process
GSK (GlaxoSmithKline) is one of the largest healthcare companies in the world, with branches in over 150 countries. The company specialises in pharmaceuticals, vaccines and consumer healthcare.
GSK currently employs around 16,000 people in the UK alone and brings on 70 new graduates a year through its various graduate training programmes.
These programmes are extremely popular and highly competitive in order to find the very best candidates.
There are four stages in the GSK recruitment process:
Online Application
First, you must complete an online application form. This will involve outlining your qualifications, education and experience, as well as answering some motivation and competency questions about why you want to work at GSK.
The World of GSK (Online Assessments)
After you've submitted your application, you'll need to complete a scenario-based online assessment. This goes for 60-90 minutes and is designed to determine your strengths, weaknesses, values and expectations. It is very similar to a situational judgement test.
GSK Life (Job Simulation)
If you pass the online assessments, you'll be invited to complete a 30-minute job simulation exercise. Here you'll be presented with some work scenarios and will need to answer questions through video, written statements, and multiple choice.
Assessment Centre
Finally, if you pass the job simulation exercise, you'll be invited to attend the GSK assessment centre for another round of exercises. We'll cover everything you need to know about this stage of the process in the rest of this article.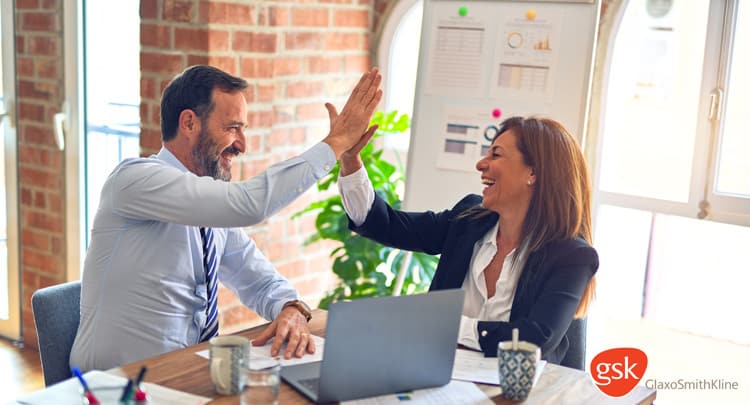 What to expect at the GSK assessment centre
The GSK assessment centre is a half-day event held at GSK offices around the country. Here you'll get the opportunity to meet other candidates and GSK employees while learning more about what it's like to work for GSK.
You will also complete a range of exercises based on the role you're applying for, and each exercise assesses a different GSK value or expectation.
Some of the exercises you can expect at the assessment centre include:
In a small group with other candidates, you'll be given a case study or discussion topic and will need to work through it together. You will be assessed on how you complete the task as well as how you work with others.
Check out our in-depth group exercises guide for more info, examples and tips to help you stand out from the pack.
You'll be provided with a work-related scenario and some background information, and you must act it out with an assessor. They will be looking at how you negotiate and make decisions on the spot.
Visit our role play exercises guide to learn more about what's involved with this activity and how to ace it on the day.
You'll also complete an individual written exercise. This could be an in-tray exercise where you need to manage a lot of information and explain your priorities and decisions, or it could be a written response to a case study problem where you need to persuade the assessor to your recommended solution.
As well as your general literacy and communication skills, assessors will also be looking at your decision-making and problem-solving ability.
Finally, you'll have a one-on-one interview with a senior manager to finish up the day. This will focus on your strengths and competencies, as well as your industry knowledge and understanding of the company and role.
Make sure to read our interview preparation guide for our top tips to impress at the interview and be a memorable candidate.
Click here for tailored GSK practice questions and prep packs to get you assessment centre ready!
GSK opportunities and assessment centre tips
Have a look at this video from 'The University of Manchester Careers Service' where a GSK recruiter talks about how to make an application, how to stand out and how to succeed at assessment centres…
3 pro tips for GSK assessment centre success
#1: Be a good fit for their culture and values
GSK takes their workplace culture very seriously, and they only want to hire candidates who can show that they align with the company's four key values. These are:
Patient focus
Transparency
Respect for people
Integrity
At the assessment centre interview, you can expect to be asked about how you've experienced or demonstrated these values in the past.
For example, to demonstrate patient focus, you might be asked to tell the interviewer about a time when you went above and beyond for a patient or customer.
Give these values some serious thought before your assessment day and make sure you have a few examples up your sleeve that show how you've personally put them into practice.
#2: Do your research
To work for GSK you also need to have a good understanding of the company and wider industry as a whole.
Make sure you have some background knowledge of GSK and that you're across any recent industry developments, because that might come up in the interview too.
Dig into the company's website and social media channels, stay on top of industry news, and reach out to your existing network to get more insights into GSK.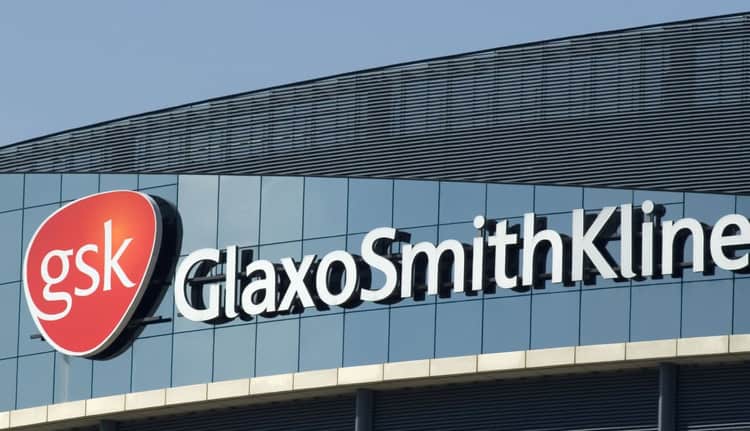 #3: Practice!
Finally, get the best possible result at the GSK assessment centre by practising and preparing for the exercises until you're confident with each one.
You can find full, free guides to all these assessment centre exercises (and more) on our website:
And make sure to check out our top-rated GSK assessment centre practice tests and exercises here. These simulate the actual, up-to-date exercises and questions from the GSK assessment centre.
 You've got this! Good luck.
Some more guides to help you succeed…