KPMG Launch Pad Assessment Centre: Preparation Guide 2023
Congratulations on being invited to the KPMG Launch Pad assessment centre!
This is the final and most challenging stage of the KPMG recruitment process. But with the right preparation and practice, you can impress your assessors on the day and secure a job offer.
In this free KPMG Launch Pad assessment centre guide we will show you:
4 assessment centre exercises you'll take part in at your Launch Pad event
11 key strengths you will be assessed on
3 must-know tips to prepare for the KPMG assessment centre and get a great result
Get our top recommended KPMG practice tests and exercises here.

KPMG and the recruitment process
KPMG (Klynveld Peat Marwick Goerdeler) is one of the largest "Big 4" accounting and professional services firms in the world, together with Deloitte, EY and PwC.
The company employs over 14,000 people throughout the UK and brings on more than 1,000 new graduates each year through its various graduate training programmes.
Graduates have many opportunities at KPMG in areas such as Auditing, Consulting, Deal Advisory, Tax & Law, Technology & Engineering, and Business Services.
These graduate programmes are fiercely competitive and so the hiring process is a lengthy and rigorous one in order to find the top candidates.
There are five stages in the KPMG recruitment process:
Application
First, you'll need to fill out and submit an online application form. You must include your personal information as well as details of your education and work experience.
Transforming Small Businesses (Online assessment)
If your application is successful, you'll move on to the first of three different online assessments. The first will require you to analyse information and respond to certain business scenarios by ranking what you would likely do, similar to a situational judgement test.
Delivering Outcomes (Online assessment)
The next online assessment will require you to provide both written and recorded video responses to a number of fictional business scenarios. This assessment is also based on the style and format of situational judgement tests.
Critical Thinker (Online assessment)
The final online assessment is a timed numerical reasoning test based on the same sources and scenarios as the previous two assessments. You will need to answer 10 questions in 30 minutes.
Launch Pad (Assessment centre)
Finally, if you successfully pass all the online assessments, you'll be invited to attend a KPMG Launch Pad assessment centre event. We'll cover much more about this stage of the process in the rest of this article.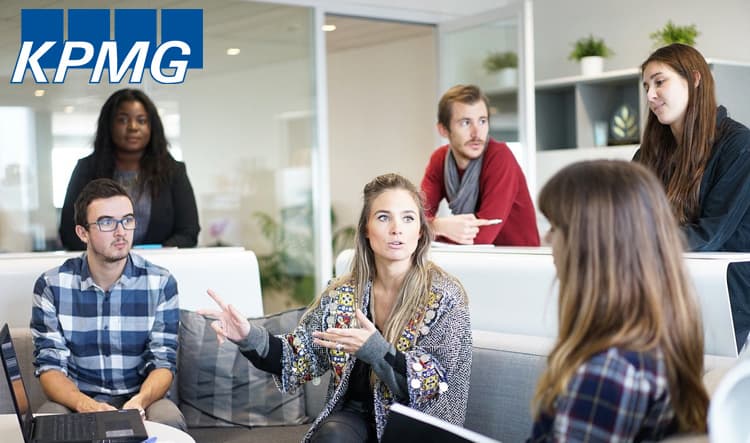 What to expect at the KPMG Launch Pad assessment centre
As of 2020, the KPMG Launch Pad is a fully virtual assessment centre event that goes for three hours.
In that time, you will complete a number of assessment centre tests and exercises designed for the role you are applying for, as well as meet many other candidates and KPMG team members.
The KPMG assessment centre is made up of four main activities:
You'll face a series of online psychometric tests including a numerical reasoning, verbal reasoning and situational judgement test. Be sure to check out our individual test guides for detailed example questions and advice.
In a small group with other candidates, you'll need to work together to solve a business-related problem and come up with a solution. Assessors will be looking to see if you are a team player and can work well with others.
Written Exercise / Case Study
You will also complete an individual written exercise in response to a case study problem. Your written report will need to show that you can analyse the given information, draw conclusions, and prepare an appropriate plan of action.
Finally, you'll have a one-on-one interview with a KPMG senior partner. This is fairly informal and goes for about 20 minutes, focusing on your strengths and competencies. Check out our interview preparation guide for our top tips to impress!
Click here for tailored KPMG practice tests and prep packs for your Launch Pad assessment centre.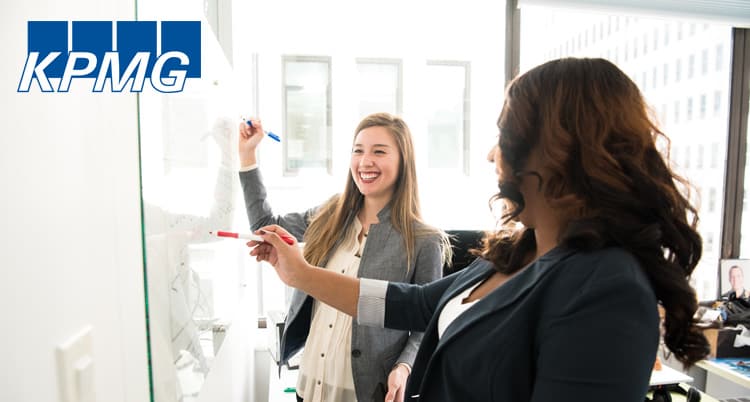 3 pro tips for KPMG Launch Pad assessment centre success
#1: Demonstrate the key strengths
To be a good fit for KPMG, you need to show that you align with their 11 key strengths. These are:
Career Motivation
Drive Quality
Demonstrate Integrity
Critical Thinker
Resilient Performer
Leverage Technology
Communicate Effectively
Foster Innovation
Credible Connector
Show Curiosity
Purposeful Collaborator
See a detailed breakdown of each strength here.
Keep these strengths at top of mind as you go through each assessment centre activity and in all your interactions on the day.
You should also think about a few practical examples from your past experience that demonstrate them in action.
While you might think it's only the interview where this is important, assessors will actually be taking note of everything you do and say at the Launch Pad event. So be mindful of how you present yourself to others, even during casual conversation.
#2: Dig deep into the business
Thoroughly research KPMG as a business, and the specific role or graduate programme you're applying for.
You need to show a deep understanding of the company, how it works, its values, market and customers. Plus, KPMG is looking for people with a genuine passion for their programme and business area, so being well-researched will help to demonstrate that.
Read through the company website including their media and press releases, the latest annual review, and external sources like their social media profiles and the general news media. Pay attention to the language and terminology used in the industry so you can reflect it back to them on the day.
#3: Practice, practice, practice
Finally, take the time to practice the exercises until you feel confident with each one individually.
Make sure to check out all the free guides on our website to get in-depth explanations, example questions, and pro tips to help you succeed:
And get our top-rated KPMG practice tests here. These are designed to simulate the actual, up-to-date exercises and test questions used at the virtual KPMG Launch Pad assessment centre.
You've got this. Good luck!
Some more guides to help you succeed...