QTS Literacy Skills Test Guide 2023
Want to be a teacher? You need to pass the QTS literacy skills test before you can begin your training. This guide will fill you in on exactly what to expect, how to prepare and how to pass the literacy skills test!
In this free literacy skills guide we will show you:
4 test sections and what they entail
How the test is scored and what you need to pass
3 pro tips to ensure you ace the test
You can find some of the best tailored literacy skills practice tests here.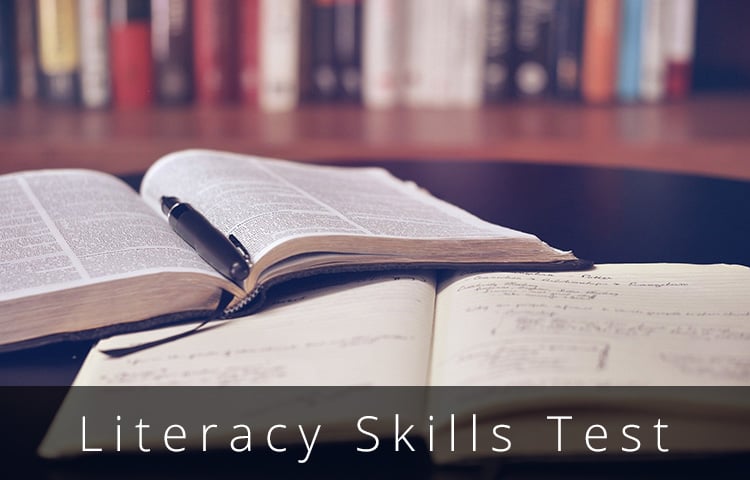 What is the literacy skills test?
The QTS (Qualified Teacher Status) literacy skills test is a requirement to train and work as a teacher in the UK.
It makes up one half of the QTS professional skills tests for teachers; the other half is a numeracy skills test that you'll take separately. You'll need to pass both professional skills tests before you start any ITT (Initial Teacher Training) courses.
The professional skills test for literacy doesn't assess your teaching ability or whether you know the national curriculum. It purely measures your reading, writing and communication skills – all of which are essential to teach effectively.
Note: From 1 April 2020, you will no longer need to take the QTS professional skills tests for teacher training courses. However, the tests are still an entry requirement for any courses starting before that date.
What to expect when taking the QTS literacy skills test
The literacy test for teachers is computer-based and goes for 45 minutes.
You'll need to take it in-person at one of the 40+ professional skills test centres around the United Kingdom. The Department of Education has a current list of available test centres on their website, which you can download as an Excel file.
The test is divided into four sections:
Spelling (10 marks)
Ten sentences, with one spelling mistake in each sentence. You must type the correct spelling of each word.
These will include commonly misspelled words, prefixes and suffixes, and homophones.
Punctuation (15 marks)
Passage of text 150-200 words long, with 15 punctuation errors. You must add the correct punctuation.
This section can include capital letters, paragraphs, full stops, commas, speech marks and quotation marks, hyphens, apostrophes, colons and semicolons.
Grammar (10-12 marks)
Short passage of text with four or more sections missing. You must choose the grammatically-correct sentence (or part of a sentence) that fits the missing sections.
Things to look out for include tenses, prepositions, tone and voice, redundancies, sentence fragments and other inconsistencies that don't make grammatical sense.
Comprehension (10-12 marks)
Passage of text 400-700 words long. You must answer a series of questions about the text, showing you have read and understood it correctly.
Comprehension tests are very similar to verbal reasoning tests, which you can learn more about in our in-depth verbal reasoning test guide.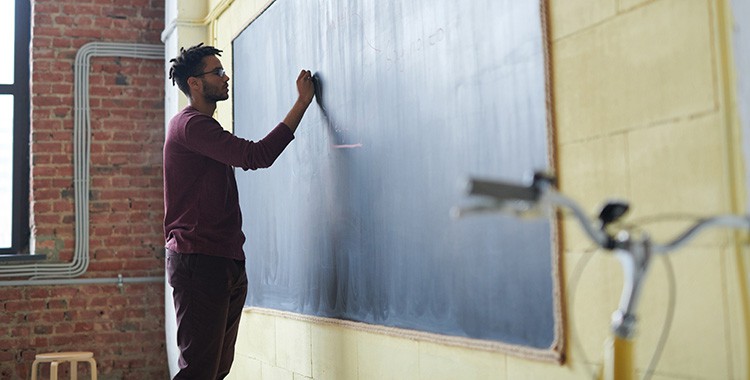 Literacy test example questions
Now, let's take a look at some sample literacy test questions from a past exam.
This is what you can expect to see on your computer screen for each section of the test.
Spelling test example
You can view a spelling test example here.
You'll get a set of headphones for this section of the test, and can click the audio icon to hear a word as many times as you want.
If you're hearing impaired, you'll sit a non-audio version of the spelling test where you choose the correct spelling from a list.
Punctuation test example
You can view a punctuation test example here.
You can only make 15 punctuation changes in this section, so don't get too heavy-handed with commas. The goal is to correct only the essential punctuation errors.
Adding extra, non-essential punctuation won't give you extra marks (but you won't be marked down for it either).
Grammar test example
You can view a grammar test example here.
Keep in mind that the whole question is one continuous passage of text. If you get stuck or confused, it can be helpful to read through the entire passage to better understand it as a whole.
When you've chosen all your answers, you should also read through the entire passage again to make sure it makes sense.
Comprehension test example
You can view a comprehension test example here.
Read the text carefully and make sure you fully understand its message and context before you start looking at the questions.
The text will stay on the left side of the screen as you move through the questions, so you can keep referring to it as you need.
Start your preparation now with our recommended literacy skills practice tests.
How the literacy skills test is scored
The test is scored out of 45-49, depending on how many grammar and comprehension questions you have.
You'll get your results pretty much right after you've finished your test, as a printed score report.
The pass mark for the literacy skills test is around 60-65%, which means you'll need a final score of 29 or more.
Didn't get the pass mark?
Don't worry! You can resit the QTS literacy skills test as many times as you want.
Your score report will tell you how many more marks you need to pass, and which areas of the test were your weakest. As soon as you feel ready, you can always attempt the test again. You'll just need to wait at least 48 hours after your last test before you can book a resit.
There's no cost for the first three attempts at the literacy skills test. From the fourth attempt on-wards, you'll need to pay £19.25 per resit.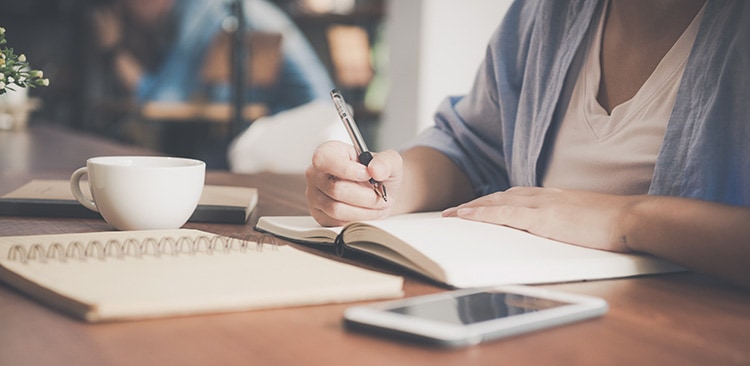 Passing the QTS literacy skills test: 3 pro tips
#1: Book your literacy skills test early
Getting in early will help ensure you get your preferred time slot at your preferred test centre.
You can also consider travelling to a test centre further away to get more options.
To book your test, you'll first need to register for the professional skills tests online. Then, you can book a test from your new account (as well as change or cancel your booking, view previous test results, and more).
Once you've booked your literacy skills test and have a date to work towards, you can organise your preparation time more effectively.
#2: Sit practice tests that replicate the real thing
The Department of Education has a series of free literary skills practice tests for you to practice as much as you want.
These are very similar to what you'll face on the day of your test, and they give you a chance to familiarise yourself with the online format and how to navigate through the test questions. You don't want to waste precious time on the day figuring all that out!
Keep practising until you can comfortably finish the test within the time limit.
Here are the literacy skills practice tests that we always recommend.
#3: Improve your general literacy skills
You can do this without even realising by simply reading a little bit everyday.
Focus on high-quality non-fiction like news and journal articles, and as you're reading make sure you actually take in and understand the text. Read so that you could accurately explain the article to someone who hasn't read it.
It's also a good idea to brush up on your spelling, grammar and punctuation, especially if literacy isn't one of your biggest strengths.
The Oxford University's Lexico website is a fantastic source for this – make sure you check out their list of 100+ commonly misspelled words, all the punctuation marks you should be familiar with, and the A-Z of grammatical terms.
Some more guides to help you succeed…