Network Rail Assessment Centre Guide: What to Expect and How to Pass
The Network Rail assessment centre is the final stage of the recruitment process.
If you've made it this far, congratulations!
You're only a few steps away from a successful and exciting career in Britain's railway.
In this free Network Rail assessment centre guide we will show you:
All the tests and exercises you'll take on the day
2 essential sample questions to work through
3 expert tips to help you prepare for the Network Rail assessment centre and successfully make it through the day
You can find some of the best tailored Network Rail practice tests and exercises here.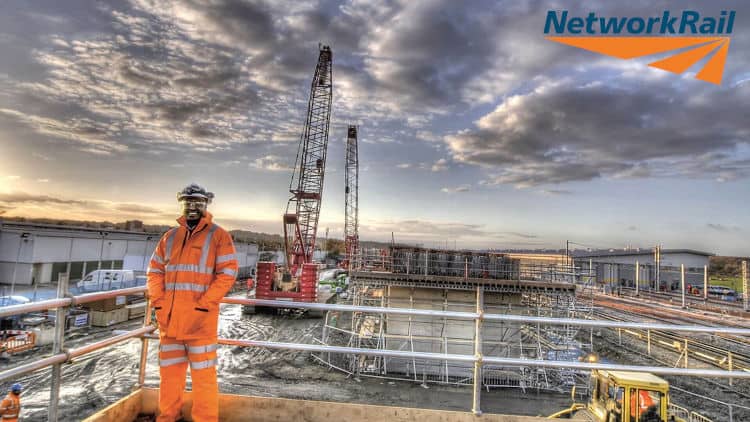 Network Rail and the recruitment process
Network Rail operates, maintains and develops the majority of Britain's railway infrastructure, which includes stations, tracks, bridges, tunnels, signals and level crossings.
The company employs hundreds of people each year in both engineering and non-engineering roles, as well as through its various apprenticeships and graduate schemes.
There are many career opportunities at Network Rail ranging from civil, electrical and mechanical engineering to management, finance, HR, health and safety, IT, network strategy and more.
The recruitment process is lengthy and competitive in order to hire the very best candidates. There are four main stages you'll have to go through:
Online Application
First, you'll need to register with Network Rail and complete a short online application form. It will ask you for some basic personal details, as well as your academic history and work experience.
Online Psychometric Testing
You'll need to complete a situational judgement test along with your application. If you successfully pass, you'll then be invited to take a numerical reasoning test and a verbal reasoning test. Engineering candidates will also take an inductive reasoning test.
Video Interview
If you pass all the psychometric tests, you'll be asked to complete a 20-minute video interview within seven days. Network Rail will provide a link to six interview questions where you can record and submit your responses.
Assessment Centre
If your video interview is successful, you'll be invited to the Network Rail assessment centre for the final stage of recruitment. We'll cover more about what's involved and what to expect at the assessment centre in the rest of this article.
What to expect at the Network Rail assessment centre
The Network Rail assessment centre is a full-day event for all candidates who successfully passed the first three stages of the recruitment process, including apprenticeship and graduate scheme applicants.
It is located at Network Rail's head office in Milton Keynes.
On the day, you'll take part in four assessment centre exercises:
Group Exercise
You'll work together with a group of 8-10 other candidates to solve a problem and come to a conclusion. The exercise will be different for engineering and non-engineering candidates.
Make sure you read our guide to assessment centre group exercises for more details, as well as some must-know tips for standing out from the rest of the group.
Psychometric Testing
You'll take another numerical reasoning test and verbal reasoning test to verify your online test scores. Engineering candidates will also take another inductive reasoning test.
These tests are similar to the ones you took earlier in the application process, but you will be assessed to a higher standard.
Case Study and Presentation
You'll be given about 20 pages of material to read through in 30 minutes. It will detail two possible projects for the company, and you must perform a cost-benefit analysis to decide which project the company should go ahead with.
Then you'll get another 30 minutes to prepare a 15-minute presentation detailing your recommendations, followed by 10 minutes of questions.
Final Interview
Finally, you'll have a one-on-one interview that goes for about an hour. The interview will focus on your technical understanding (in relation to the role you're applying for) and your transferable skills (like communication, problem solving, creative and critical thinking, etc.).
Be sure to check out our interview preparation guide for our top tips to help you make a great impression and get the job you want.
We'll take a closer look at these assessment centre exercises with some examples in the next section.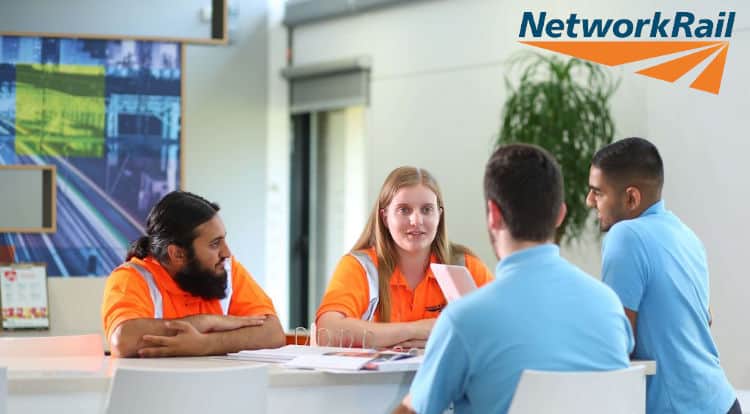 Network Rail assessment centre example questions
Here's an example of a group exercise for non-engineering candidates. Round up some friends and practice at home!
And here's an example of a numerical reasoning test question from JobTestPrep: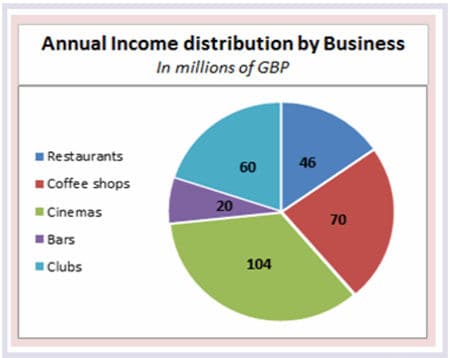 What business combined contribute to 50% of the annual income?
A. Restaurants, Bars & Clubs
B. Clubs and Coffee shops
C. Restaurants, Bars & Coffee shops
D. Restaurants & Cinemas
E. Clubs & Cinemas
ANSWER
Did you work it out? The correct answer is D (Restaurants & Cinemas)
Get plenty more practice questions and examples in our free guides for numerical reasoning tests, verbal reasoning tests, inductive reasoning tests and situational judgement tests.
Network Rail – graduate stories video
Hear what some of the graduates at Network Rail have to say in this short video from Fledglink App:
3 pro tips to pass the Network Rail assessment centre
#1: Prepare for each exercise in advance
To succeed at the Network Rail assessment centre, you need to perform well in every test and exercise on the day. So it's essential that you give each of them the individual preparation time they deserve.
We have heaps of free, detailed guides on our website to help you prepare for the various assessment centre exercises – make sure you check them out for practice questions, explanations, expert tips and more:
You can also find our top recommended Network Rail practice exercises here.
#2: Know why you applied (and what you can bring to the table)
Network Rail are looking for motivated, passionate people who have a clear understanding of their career goals and how the company could be part of them.
This is especially important for apprenticeship and graduate scheme applicants – the company is going to be investing a lot in you, so you need to show that you want a career there (and not just anywhere).
Give some serious thought to why you want to work at Network Rail. How do they align with your values and goals? Be able to explain your motivations for applying and what makes you a great fit for the role.
#3: Have solid examples you can share
When it comes to the all-important final interview, you need to be able to back up the skills on your CV with real-life examples wherever you can.
Network Rail don't just want to hear that you have all the right skills and competencies – they want to know how you've used those skills in an actual work (or study) environment.
So for each key skill or quality, make sure you come up with an example that demonstrates them in action.
Good luck!
Some more guides to help you succeed…