RAF Aptitude Test: The Pilot's Essential Guide
The RAF aptitude test is just one step in the lengthy process to become a pilot in the Royal Air Force.
And the better you perform in the test, the better your career options will be.
This guide will take you through exactly what's involved in the RAF pilot aptitude test and how to prepare so that you get the best score you can.
In this free RAF aptitude test guide we will show you:
7 paper-based tests you will need to succeed in
5 RAF aptitude test examples
3 pro tips on how to pass
You can find some of the best tailored RAF aptitude practice tests here.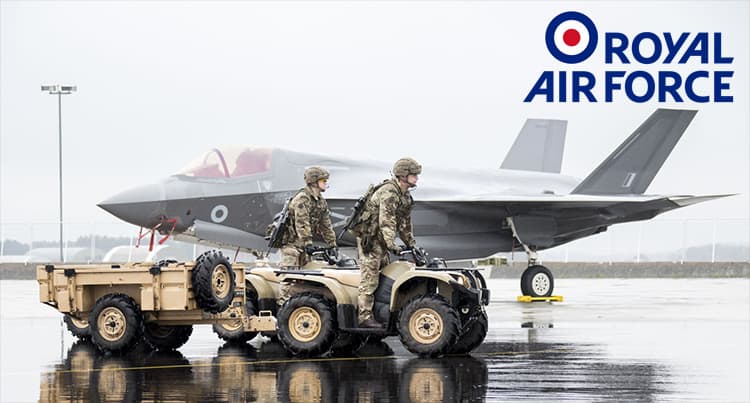 What is the RAF aptitude test?
There are two sets of pilot aptitude tests that you may have to sit, depending on where you're at in the recruitment process and which role you're applying for.
The Airmen Selection Tests (AST) are held early in the RAF recruitment process for every applicant. How you perform in this test will determine which roles in the RAF you're best suited to.
The Officers and Aircrew Selection Centre (OASC) tests are part of a four-day assessment event for officer, non-commissioned aircrew, and non-commissioned air traffic controller recruits. You can only be invited to this stage of the RAF recruitment process if you've successfully passed the Airmen Selection Tests.
Both the AST and OASC tests are made up of a selection of standard aptitude and psychometric tests to measure skills like verbal reasoning, numerical reasoning, mechanical comprehension, logical reasoning and spatial awareness.
What to expect when taking the RAF pilot aptitude test
There are some key differences between the two RAF aptitude test types.
The Airman Selection Tests
The RAF Airman Selection Test is a 90-minute assessment event which takes place at Armed Forces Careers Offices (AFCOs) around the country. You can find your nearest recruitment centre at the official RAF website.
The AST is made up of seven paper-based tests:
Verbal reasoning (20 questions, 15 minutes)
Measures how well you work with and understand written information.
Check out our verbal reasoning test guide for example questions and solving strategies to help you ace this section.
Numerical reasoning (12 questions, 4 minutes)
Measures how well you work with and understand numerical information like fractions, formulae, graphs and tables.
Our numerical reasoning test guide has more about what this type of test involves, practice test questions, and expert tips and advice.
Work rate (20 questions, 4 minutes)
Measures your speed and accuracy while working through routine tasks.
The question will give you a coded grid of letters, numbers and symbols, and you'll need to find codes that match in the same column and order.
Spatial reasoning (20 questions, 7 minutes)
Measures how well you can understand and manipulate shapes and objects.
For more information and tips on how to pass this particular assessment, make sure you check out our guide to spatial reasoning tests.
Electrical comprehension (21 questions, 11 minutes)
Measures your ability to work with and understand electrical concepts.
This section requires an understanding of GCSE-level physics, and can cover a range of topics including circuits, voltages, currents, units of electricity, particles, atoms and electrons.
Mechanical comprehension (20 questions, 10 minutes)
Measures your ability to work with and understand mechanical concepts (also at a GCSE physics level).
You can learn more about the types of questions and how to approach them in our mechanical comprehension test guide.
Memory (20 questions, time varies)
Measures how accurately you can memorise information.
You'll be presented with patterns and sequences on film, and then answer questions about them in your test booklet.
You won't be allowed to use a calculator or dictionary for any part of the test, but you'll be given working out paper for the numerical reasoning section.
The RAF Airman Selection Test is a more informal event with no set dress code, but we'd still recommend that you dress smartly to present a good first impression. Every little bit counts!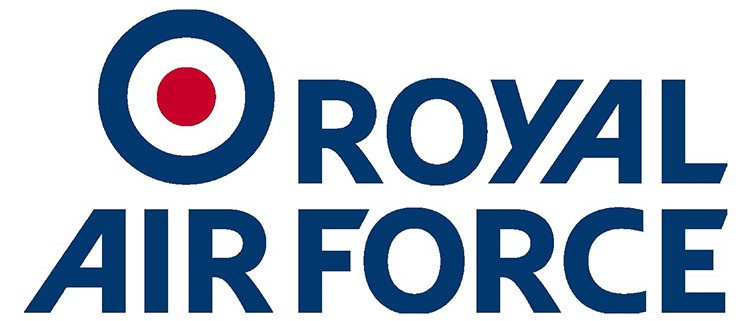 The OASC tests
The RAF OASC test is the first task of a four-day assessment event held at the Officer and Aircrew Selection Centre in Cranwell, Lincolnshire.
Unlike the AST, these tests are computer-based, and can last for up to eight hours (with breaks). Each separate test is short, but you could take up to 18 tests in total, depending on whether you're applying for an Officer or Aircrew role.
Some of these tests include:
Airborne numerical reasoning
Verbal logic
Angles, bearings and degrees
Colours, letters and numbers
Directions and distances
Instrument comprehension
Equipment and timing
Situational awareness
Target recognition
Recruits typically arrive at the OASC the evening before the event, with the aptitude test starting early on the first morning.
The RAF OASC test is a more formal assessment event with a smart dress code. You won't be allowed in any OASC buildings if you're wearing t-shirts, jeans, sports clothes or trainers.
You can find our recommended practice tests here.
How the RAF aptitude test is scored
RAF aptitude tests have overall cut-off scores for different pilot roles. After you've finished the test, you'll be debriefed on your results and the options you have from there.
It's important to note that if you didn't get the score you wanted or needed for a certain role within the RAF, it's not the end of the road for you: You can always take the test again.
In fact, there's no limit on the number of times you attempt the pilot aptitude test – but you need to wait at least 12 months between each attempt, and there are age limits for each type of role.
RAF aptitude test examples
Because there are so many different parts to the RAF pilot aptitude test, we recommend you refer to our individual test guides to find examples of each one.
As well as practice questions, you'll also find explanations, tips and expert advice to help you prepare and pass every type of aptitude test.
Check them out here: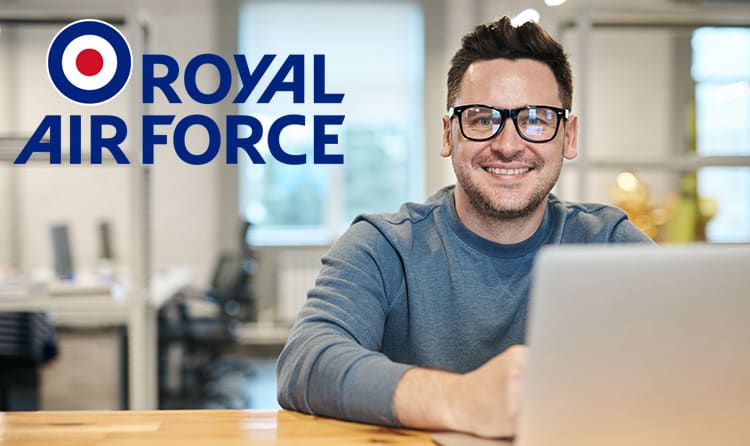 How to pass the RAF aptitude test: 3 pro tips
#1: Know what you're in for
There's a lot involved with the RAF aptitude test, especially the day-long OASC test. Make sure you read all the information booklets and paperwork you're given carefully beforehand, which will tell you the specifics of the test you're sitting.
Note the essentials, like the date, time and location of your selection test, as well as which individual aptitude tests you'll be taking and any other special requirements.
#2: Get plenty of practice
There's no better way to improve your confidence, speed and performance than by practicing.
Look for RAF aptitude practice tests that are designed to mimic real test conditions – these will help you familiarise yourself with the question formats and time constraints, as well as save you a lot of time in the test itself because you know what to expect.
Some of the industry's best RAF aptitude practice tests can be found here. Remember practice makes perfect!
#3: Develop the skills you'll need
Every good pilot needs the skills to pass the RAF selection test, and there are plenty of simple, everyday things you can do to help improve these skills without having to work too hard at it.
Try:
Reading articles or watching news stories, and explaining them to someone else or writing down what they were about. This builds your interpretation and communication skills (both written and verbal).
Doing basic math in your head to improve your ability to work with numbers. Think about percentages and decimals when you're shopping to help you find the best discounts, practise your times tables, and play Sudoku.
Reading user manuals and other technical documents to develop your understanding of mechanical and electrical concepts and how they work in real life.
Improving your memory with brain games and puzzles.
Some more guides to help you succeed…